Hey guys!
The colouring competition is back this month!

First of all, I'd like to thank everyone who took part last month, well done to everyone!

Now, I'd like to give a massive congratulations to last months winner:






Little Otter!


Which means Little Otter decided this months theme…
Which is….
*drum roll*

**A Woodland Critters Theme!**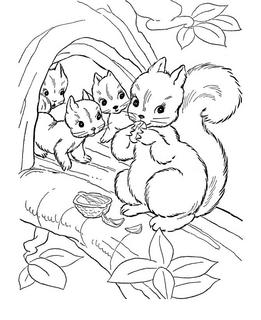 Everybody is welcome to participate!
Whether you are artistic or not!
Caregivers can join too!
You can colour the picture however you like! Coloured pencils, crayons, markers, paints, or even digitally! As long as you follow these rules:
Download the image from the attachment below.
Colour the picture!
Have

F

U

N

doing it!
You can use a colouring app for example Prismajoy (free app), Sketchbook (free app) etc. to colour on the go!
You may submit an entry until [b]June 28th 12:00am central time.
This months colouring page are these adorable squirrels!
(Good luck everyone, we can't wait to see all your amazing drawings)